About Centerline International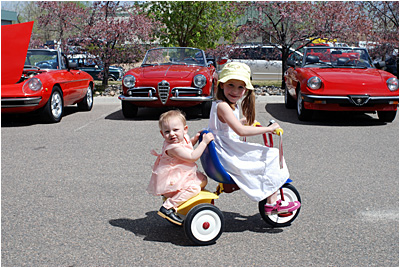 If you own an Alfa Romeo, you've realized that these cars are both wonderful and unique - true pieces of rolling artwork that embody the passion and advanced engineering Italy is famous for.
Centerline International is not your typical parts supplier. We strive to deliver products and customer service worthy of these legendary automobili.
As a small, independent specialist that is exclusively dedicated to Alfa Romeo, we have been supplying quality parts and accessories for over 35 years. We drive our own Alfas often and hard, and have owned examples of nearly every production Alfa. This experience allows us to stock the best parts and develop our own line of exclusive performance and restoration parts.
Service, Quality, Expertise, Fun
Service: Whether you're diagnosing an automotive problem, considering a restoration, or building the best performing street Alfa possible, we can provide you with knowledgeable advice and the correct parts. When possible, all orders are shipped the day we receive them.
Quality: Our goal is value; the best quality part at the best price. We sell parts that work!
Expertise: Our technical experience and love of Alfas makes for a winning team. Our sales team has more than 50 years of hands-on experience in maintaining and modifying Alfa Romeos. We're generous with what we know and eager to help you.
Fun: If it's not fun, what's the point? Driving your Alfa should put a smile on your face. We try to make ordering parts just as pleasant.